Da Guest Pro Sounds
"One good thing about music, when it hits, you feel no pain" 
Bob Marley
We cater for all types of events.
We offer a wide range of audio equipment for hire accompanied by our in house DJs for your events.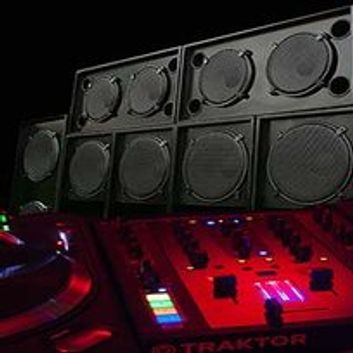 Do you need a complete quality sound system setup that includes a DJ for your wedding, church functions, corporate events, birthday parties or for any other occasions?
We have on offer a range of PA equipment for hire.

We are flexible, reliable, and friendly with a professional approach. We can cater for events of up to 2000+ guests depending on the location and the type of venue.
We are flexible, reliable, and friendly with a professional approach.
We are passionate about what we do, knowledgeable, enthusiastic and dedicated.
We tailor our services to meet your individual needs and our rates are competitive.
We are committed to making sure that your events are as stress free as possible by providing you with an excellent service that will run smoothly from the beginning right through to the end. 
Our DJS are experienced and able to cater for all types of musical taste. 
Quality professional sound system at its best.
Bookings & Enquiries:
info@daguestpro.com
+2348108867654 (Nigeria) | +447950284984 (UK)

Please Note: Deposit is required to secure any bookings.
All deposits are refundable*. dGP Studios
DJ service for any types of occasion 
With a professionally trained MC to assist in hosting the event if needed. 
With the hundreds of things you have got on your to-do list for arranging your occasion,
contracting a DJ have to be one you will be able cross off your list to start with. 
Our capable DJs are totally organised and experienced to keep your guests 
entertained throughout no matter the type of event.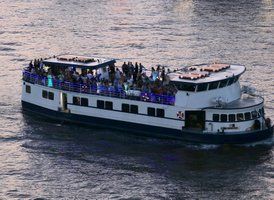 BIRTHDAY PARTIES
Birthday parties, whatever your age, 
are  great fun to celebrate.  
We play music that fills the dance floor and your DJ will get the party mood going for everyone to enjoy.
WEDDING RECEPTION
Before you reach the reception place, the most critical aspect of your reception begins and lasts until the very end..... It's your DJ! 
DJs don't just turn up and play music. 
Your DJ will spend several hours before your  special day planning your music, organising a  schedule, arranging your special songs for you,  assembling your introduction list. 
Loading and unloading equipment, setting up making sure everything goes off well. 
Before your guests arrive, your DJ will begin to  play background music. 
They'll have music cued up and ready to go for your bridal party launch, and have your  introduction list within easy reach so that it's  ready to go for your grand entrance.
CORPORATE PARTIES
We will collaborate with our customers to 
have a seamless musical experience 
customised for each event. 
We recognise that the the outcome of your corporate event depends on a variety of factors. To build the ideal atmosphere, the music has to be just right so therefore the musical playlist can be crucial. 
Our seasoned corporate event DJs will gain a deeper knowledge of your brand and  clientele before any corporate event or product launch. 
We will ensure your party is a resounding one regardless of the occasion.